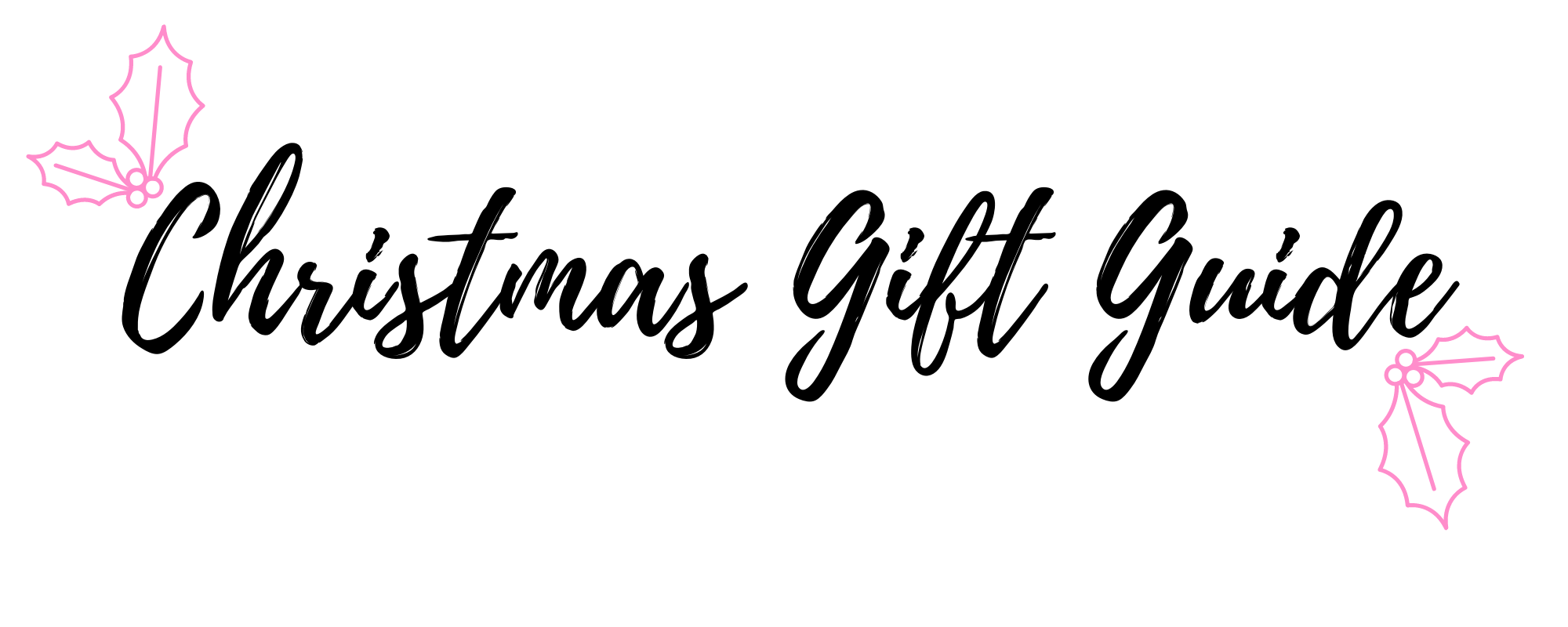 Wondering what Christmas gift to buy for the competitor in your life? Let us save you the stress. We have created a round up of our team's favourite gifts and stocking stuffers. Finding a unique gift that says you care about someone isn't easy, we have solved that problem with our unique gift guide. This gift guide is for anyone who loves to keep fit, workout or enjoys spending time soaking in the sun.
A Christmas Gift Guide for your favourite Bikini competitor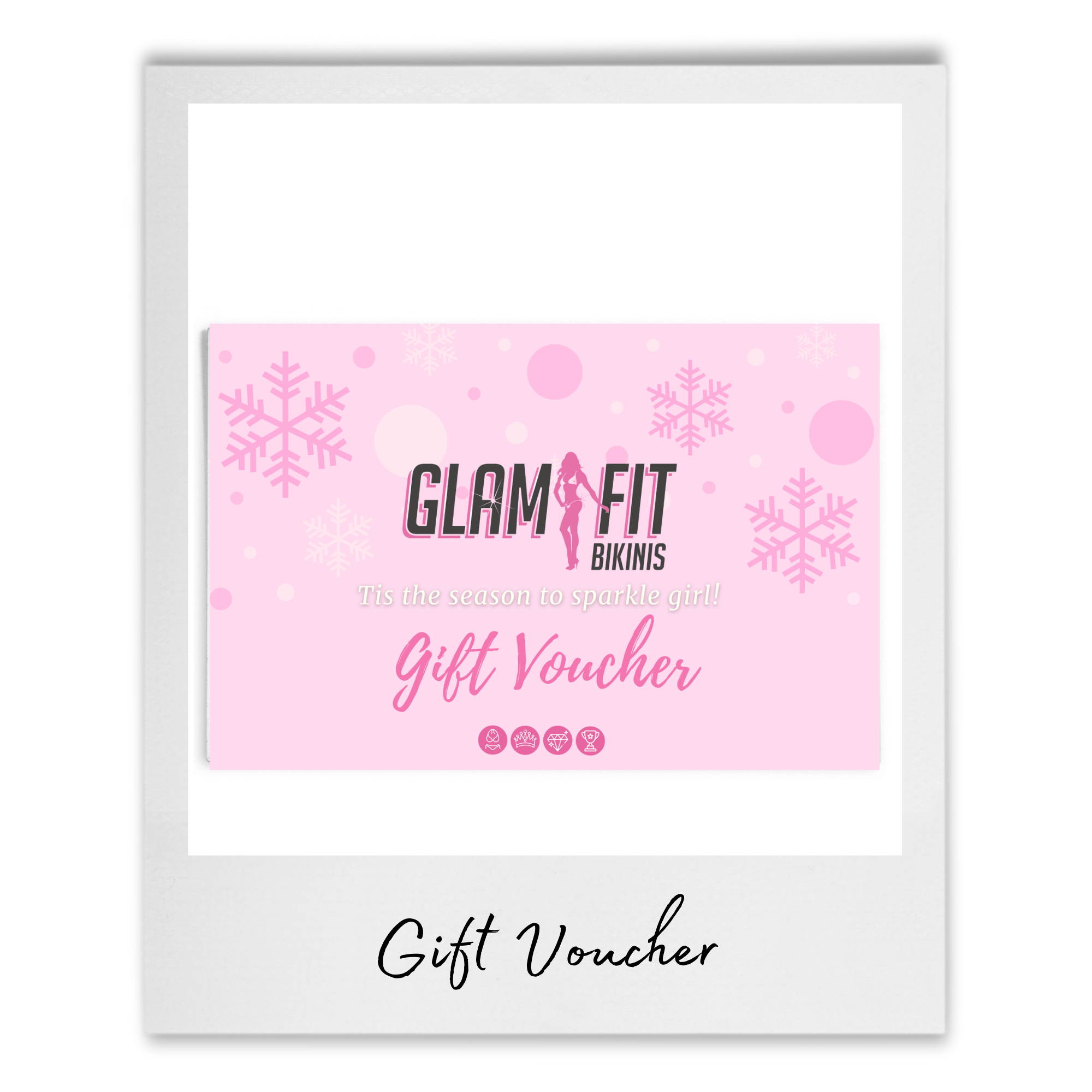 Really struggling for ideas or left everything to the last minute? Say no more, we got you. GlamFit Gift Cards are ideal for the bikini competitor in your life or anyone considering competing. They can use the value on ANY of our products and there is NO expiry date.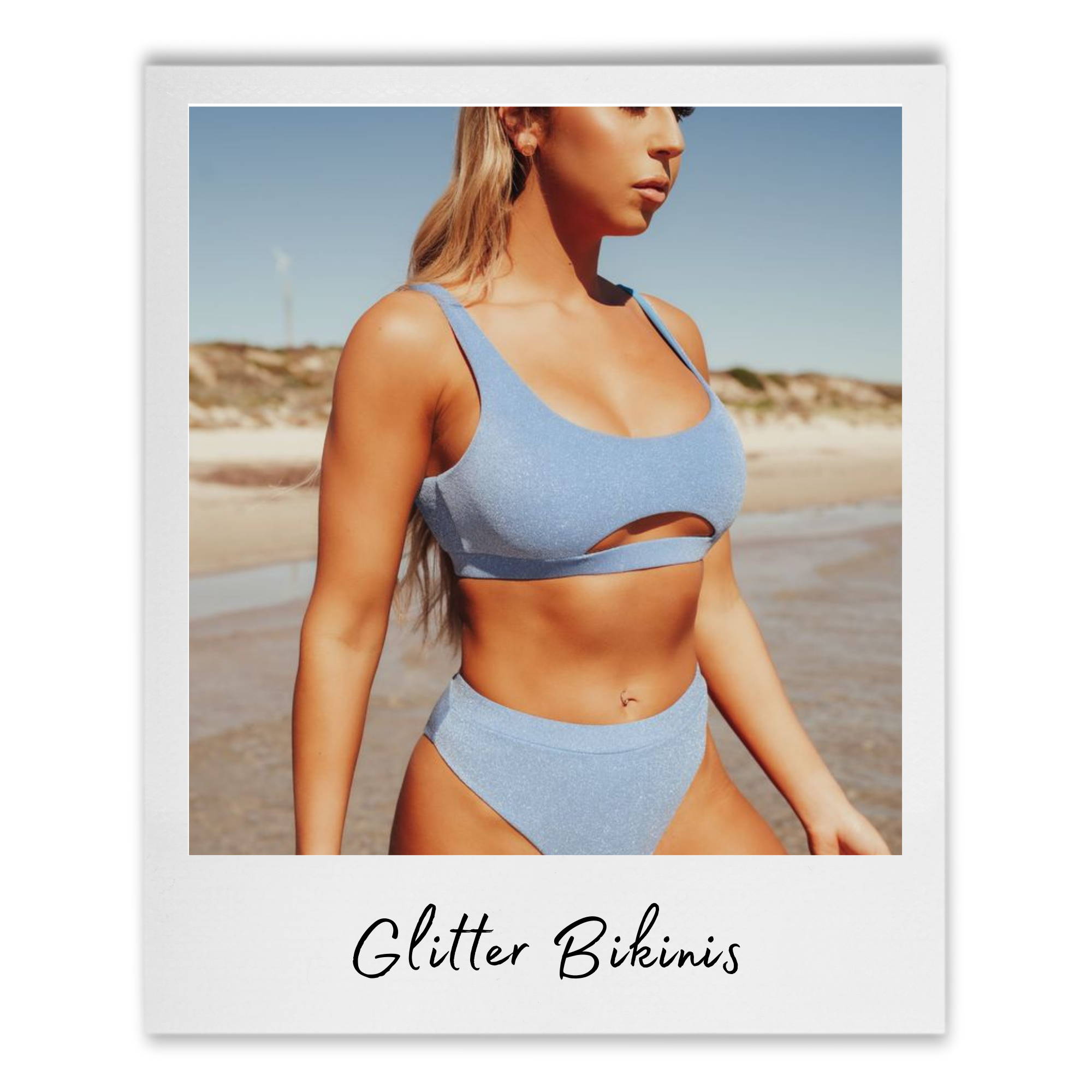 Give her a little sparkle and wrap up a Glitter Bikini. Our latest release of swim wear is sure to please. Designed to be worn in the pool, beach or in a photo shoot.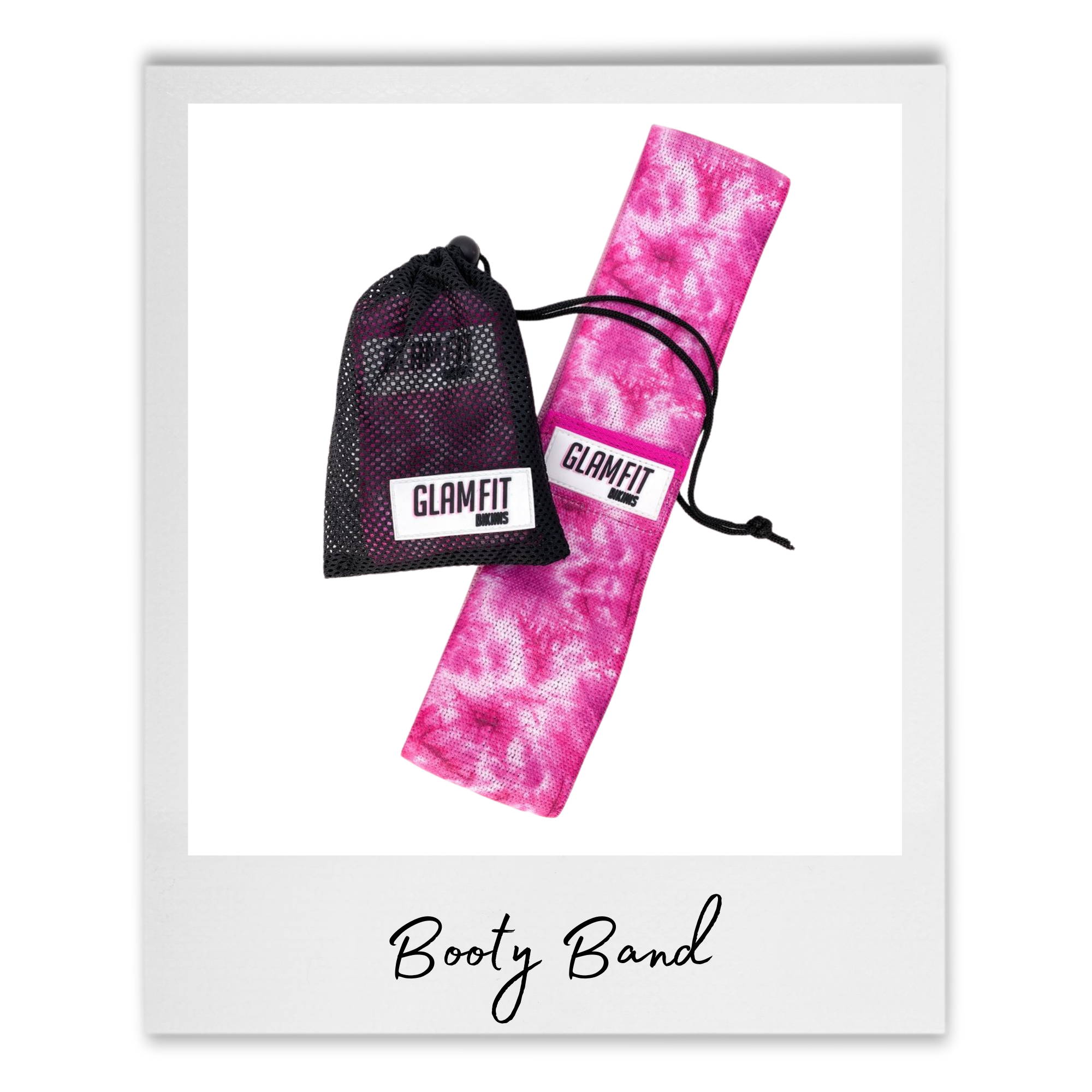 What self respecting gym goer doesn't love a booty band!?
Ours come in 2 weights, medium and heavy. Medium is great for wide leg moves and heavy is ideal for squats. The luxe woven fabric is a pink tie die pattern and features durable elastic grips on the inside, so it never slides off while working out. It is all wraped up neatly in a handy carry bag.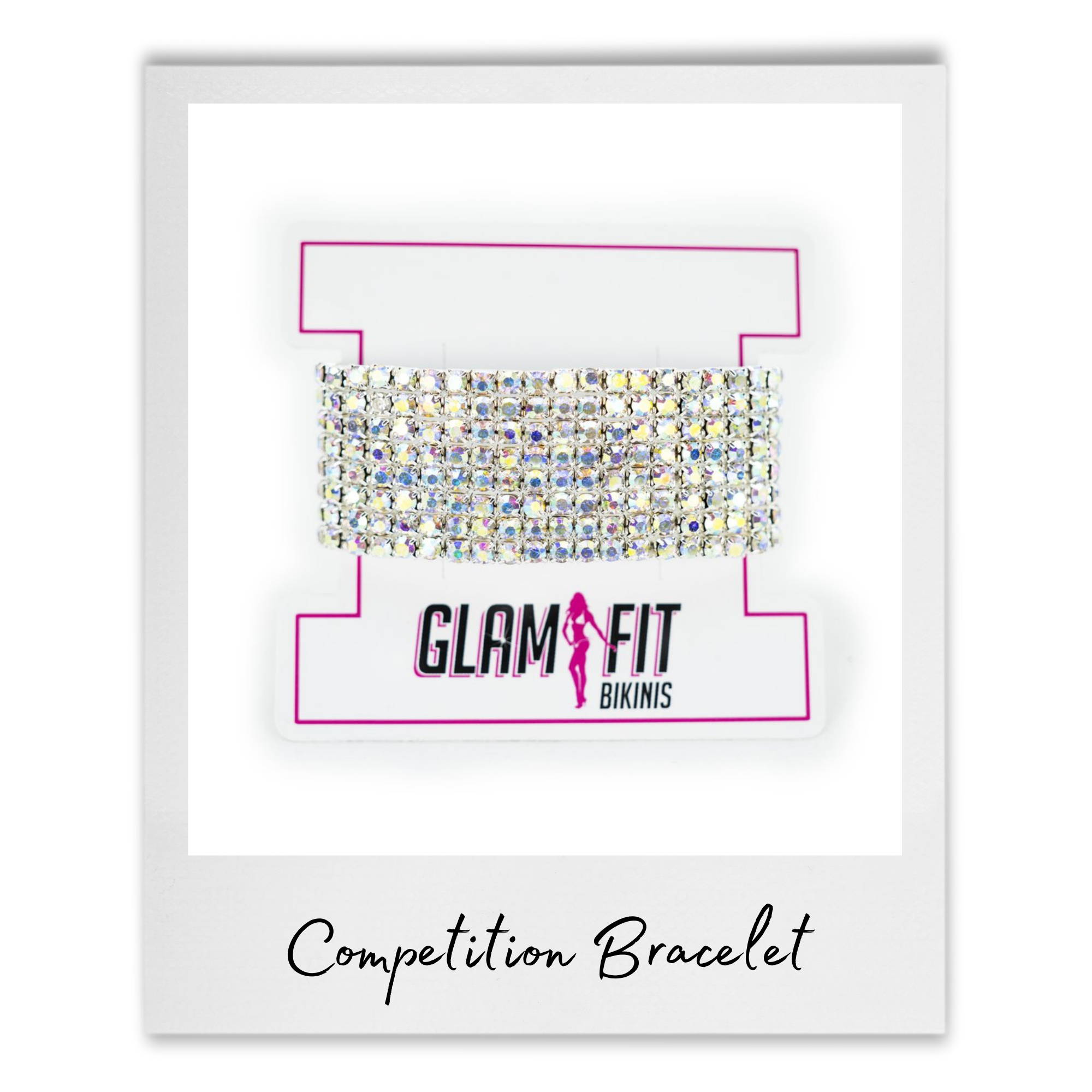 Bling Bling, we have so many stunning pieces of jewellery, you are sure to find something she loves. Our rhinestone bracelets are a must have for that extra sparkle on comp day.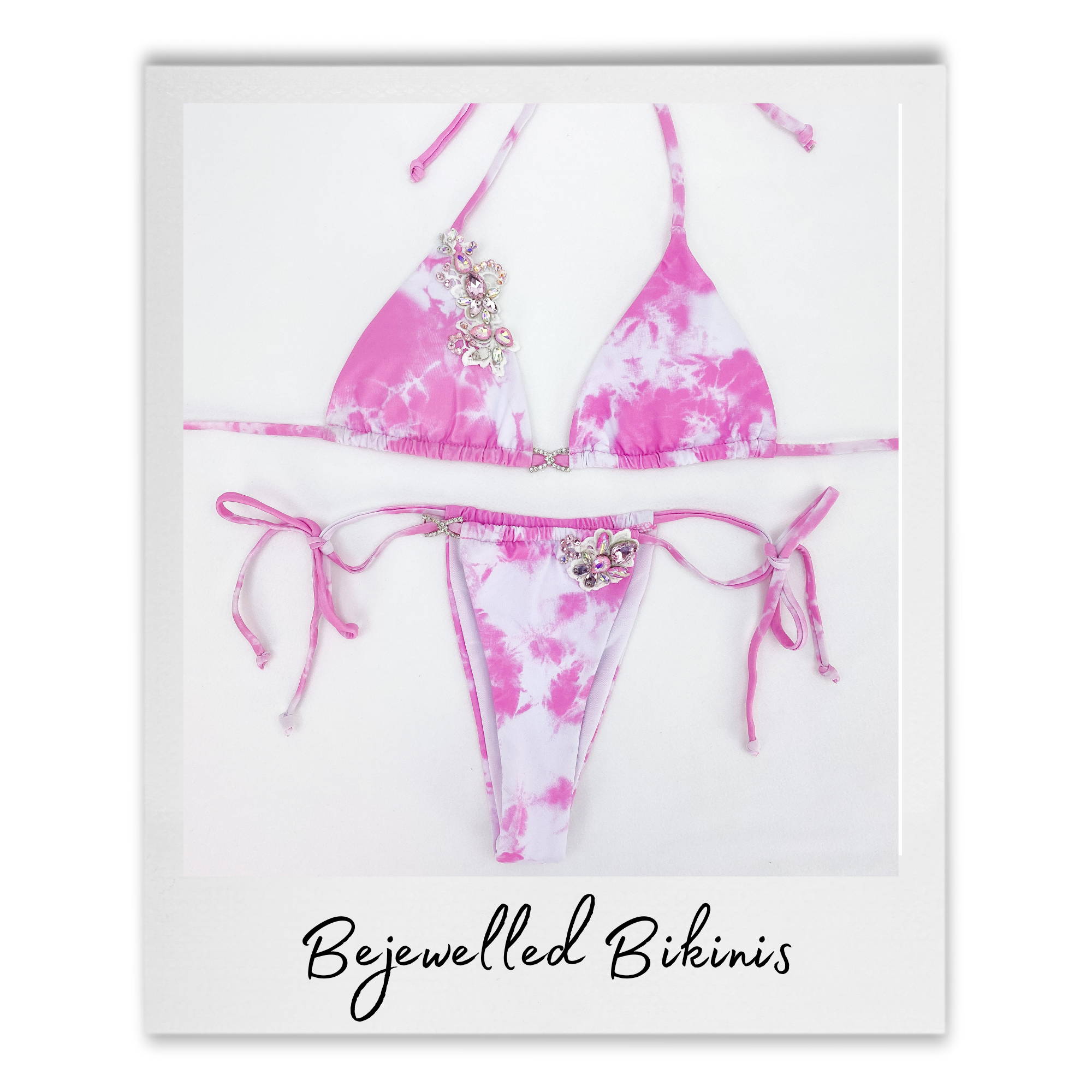 Pink Tie Dye Bikini, need we say more?
Well they actually come in 6 different colours and are great for lazy days by the pool or a photoshoot. They also have a little extra bling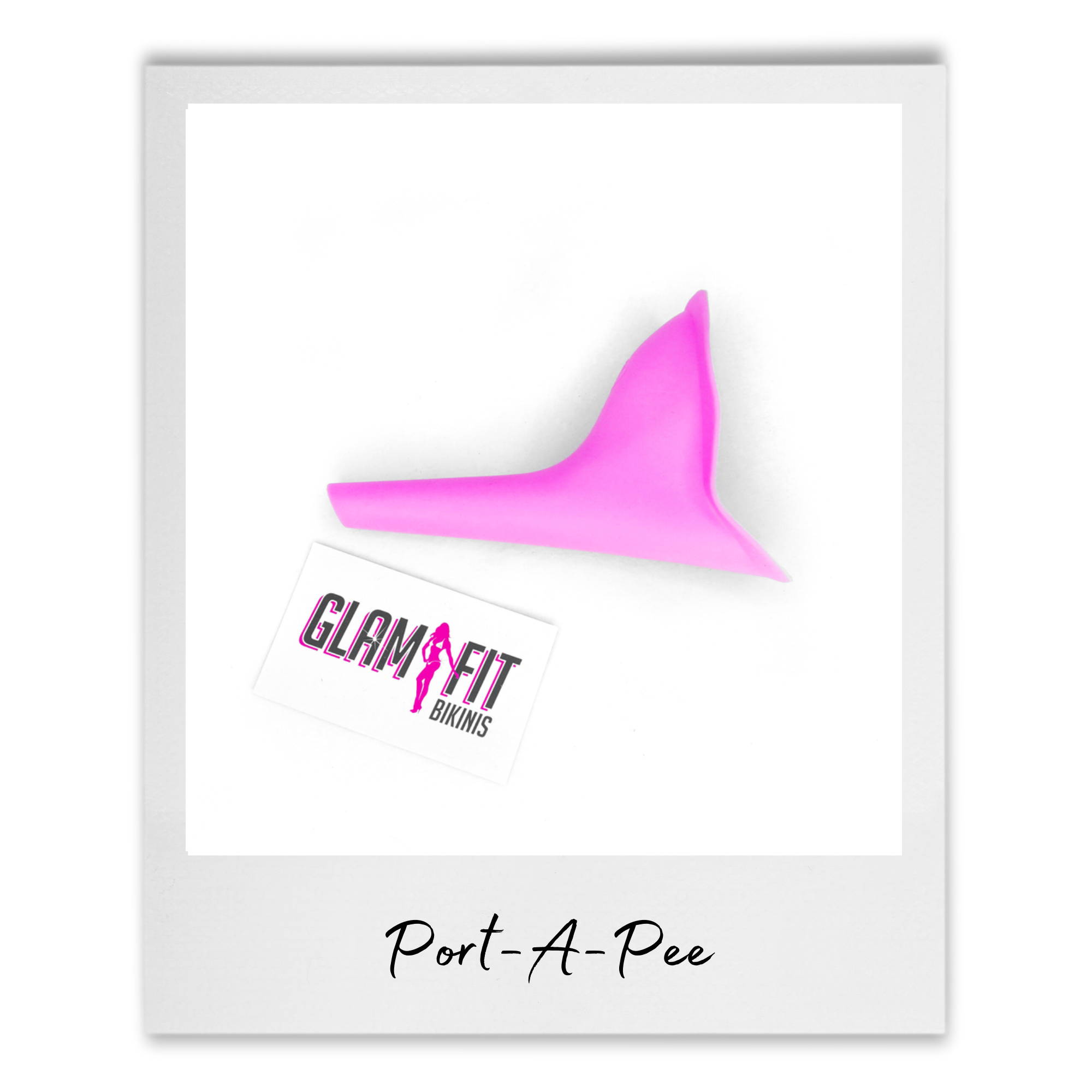 Port-A-Pee
You wouldn't believe us if we told you how many of these have been snapped up. A must for competition day and even a festival. Never sit on a tan smudged toilet seat on comp day again!
Do you know a bling lover? sparkly competition jewellery is an absolute essential on the day of a bikini or fitness competition. Help her stand out with a pair of rhinestone competition earrings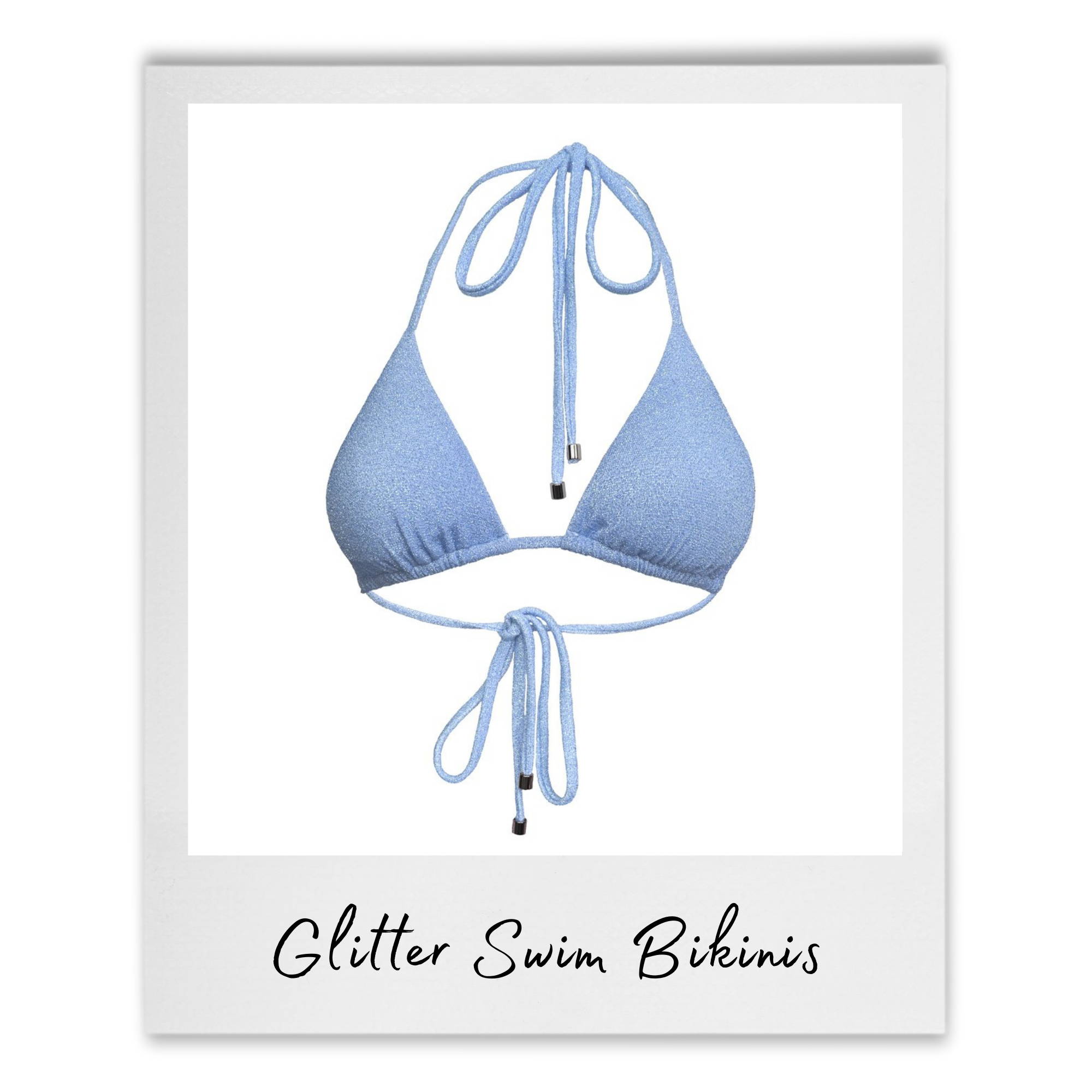 Our glitter swim range has multiple bikini styles and colours to choose from. Why not get her a few sets to mix and match her bikini top and bikini bottoms.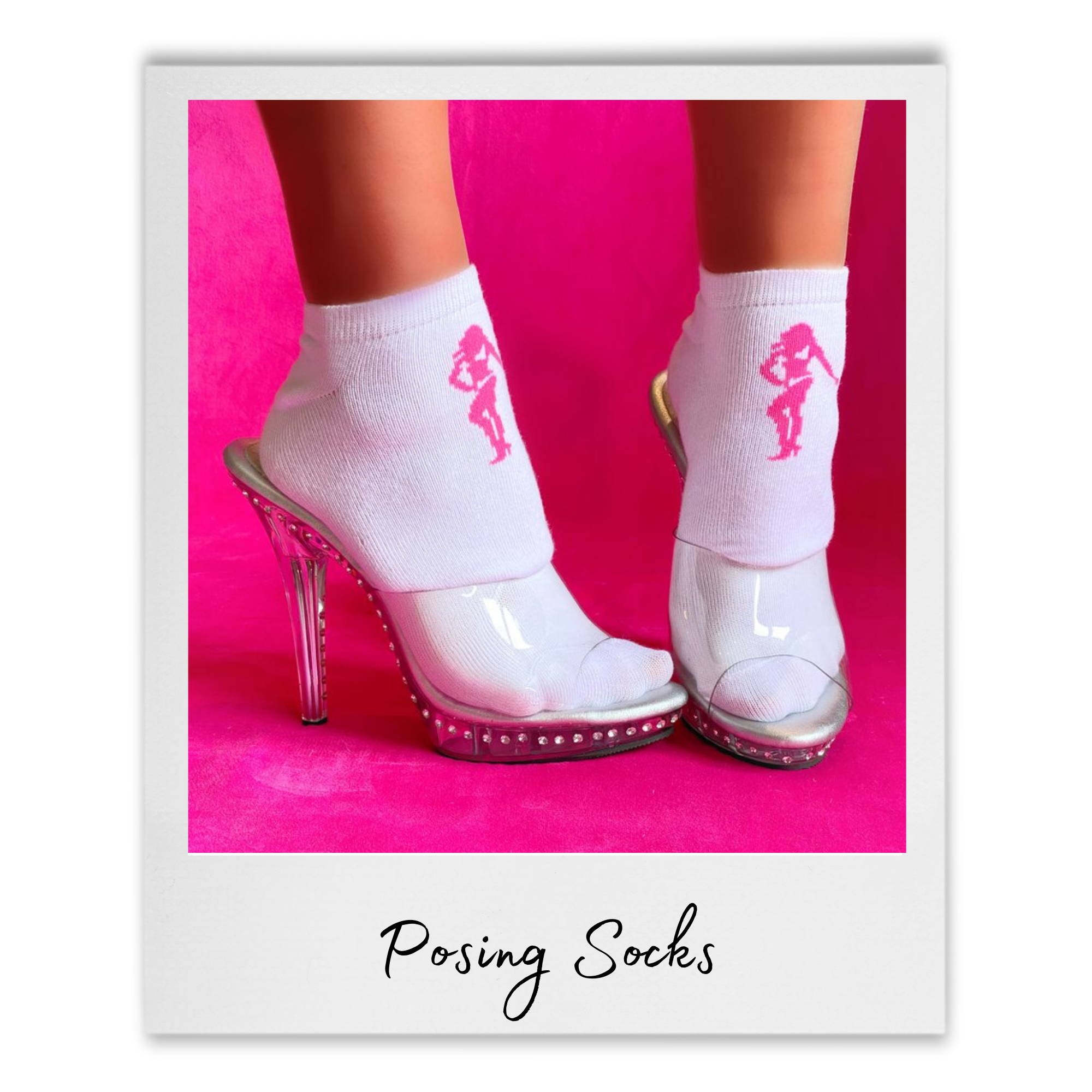 This is our favourite stocking stuffer, cute and super soft ankle socks to wear with her competition heels while practicing a competition posing routine. Our posing socks will prevent dirt building up on the inner soul and keep heels clean and pretty for competition day.
So go on and score yourself some brownie points for finding unique gifts this Christmas and make your gift shopping grind smoother.
Lots of Love and Happy Holidays
- GlamFit Bikinis