2020 Sponsored Athlete Search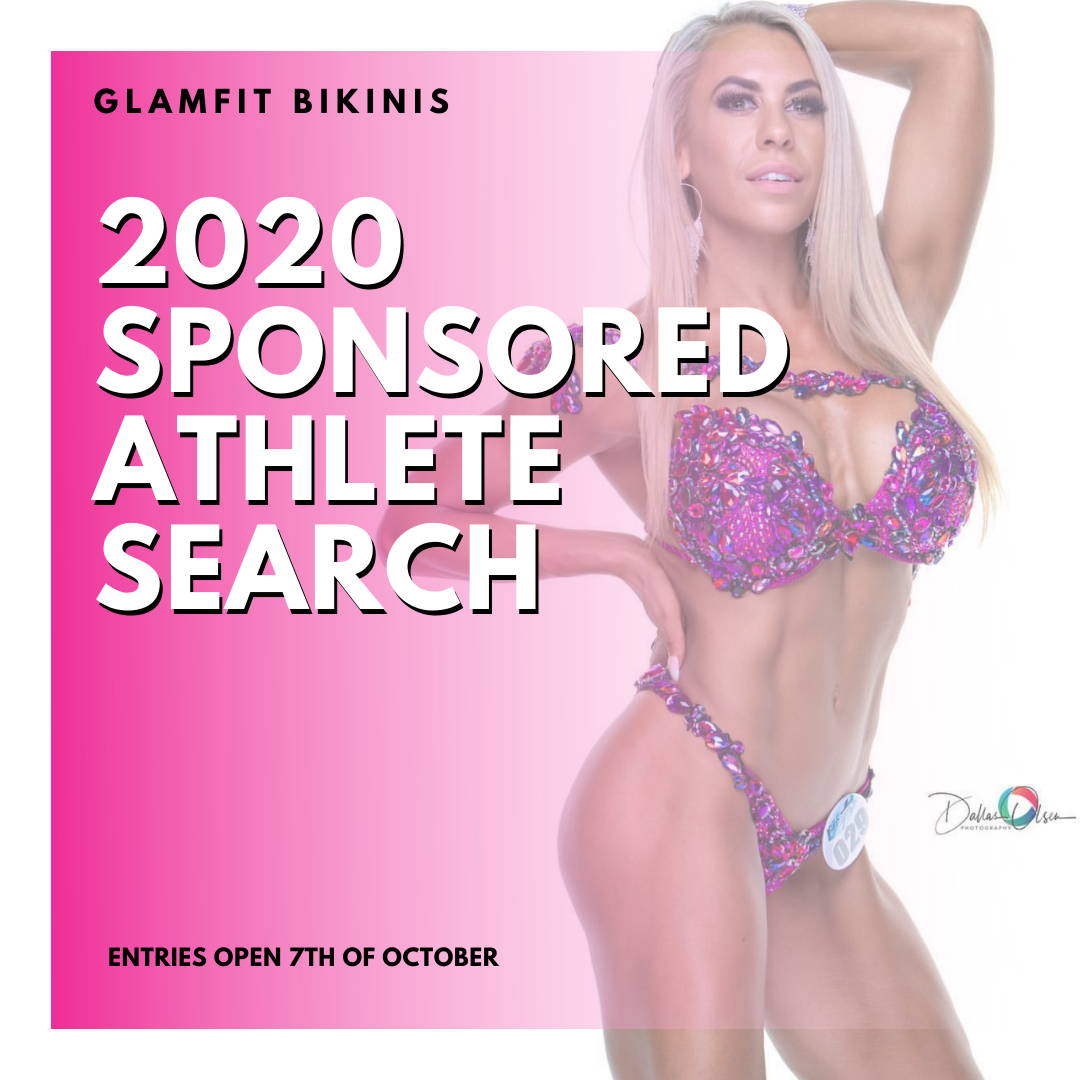 Do you want to be a GlamFit Bikinis sponsored athlete? Now is your chance. 

We are excited to announce the launch of The GlamFit Bikinis Sponsored Athlete search.
Total prize pool of over $5000. There has never been a better time to commit to your prep. with so much uncertainty surrounding 2020, this is one competition that WILL NOT be cancelled!
Grand Prize - FULL SPONSORSHIP from GlamFit Bikinis for 12 months and the opportunity to be the 2021 GlamFit Bikinis covergirl.  

2nd Place - $1000 GlamFit Bikinis Voucher

3rd Place  - $750   GlamFit Bikinis Voucher

4th Place  - $500   GlamFit Bikinis Voucher

5th Place  - $300   GlamFit Bikinis Voucher

6th - 10th Place - $100 GlamFit Bikinis Heels Voucher

10th - 20th Place - $50 GlamFit Bikinis Jewellery                   Voucher
WHO can enter - entries are open to anyone and everyone who is not already a sponsored athlete of ours. ANY category, ANY federation, ANYWHERE in the WORLD. We want to see you looking your best, a fit and toned physique best represents our brand.  

WHAT you need to do - Its simple, we want to see you flaunting YOUR best GlamFit Bikini. you can enter wearing any style of GlamFit Bikini. Posing bikinis  will not be accepted. Make sure you think long and hard to ensure you have a bikini that will grab the voters attention.  

WHEN - Entries open 7th Oct and close Oct 14th 2020, Public voting will open and close on the same dates. To ensure you have maximum exposure we recommend having your content ready to upload on the 7th Oct. this will give you the maximum amount of time to gain votes.  

HOW to enter - Upload up to 3 high quality photos and a video to your entry profile at glamfitbikinis.com. There will be a competition page on our website colser to the date of entry, where you will be able to easily upload your photos and videos. you will also be able to share the direct link to your profile for easy voting. Be sure to give us your story and share your instagram handle.  

I bet your wondering how it will be judged?

We know you are all from different federations and categories, it would be unfair to judge you purely on your physique. There is no need to be competition lean, but a fit and toned physique best suits our product and brand. Voting is open to the public. Your friends, family and followers will be able to head to our website and vote for you.
THE COMPETITOR WITH THE MOST VOTES WINS

This promotion is in no way sponsored, endorsed or administered by, or associated with Instagram, Facebook, Twitter, Youtube, Pinterest, LinkedIn or Google.